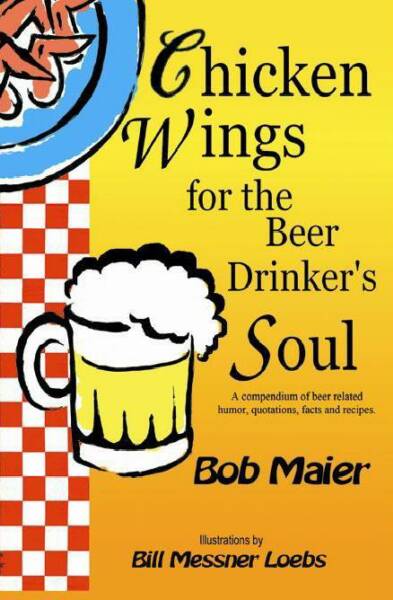 Chicken Wings For The Beer Drinker's Soul:

A Compendium of Beer Related Humor, Quotations, Facts and Recipes

Here's what imaginary reviewers are saying:


"A glorious romp through the wilds of beerdom."


Aleric "Chug" Wheatley

"A new low in human devolution…. Signifies the end of civilization as we know it!"


Charles Darwin

"Does for beer drinkers what J. K. Rowling did for tweens."


Rubeus "Barley Boy" Hagrid

"This book is an abomination before God and man!"


Aimee Semple McBeerson

"This guy can really write! Buy the damn book and be happy!"


Kathy "Boom Boom" Beerboomba

"Well written, informative, and funny … Plays well with other books and keeps its shelf reasonably clean."


The Author's Mom
Real reviewers agree!


"...a book that I and a lot of other guys can sink our teeth into!...side-splitting tales a la Jean Shepherd."


The Mensa Bulletin

"...my husband could not stop laughing...hilarious and surprisingly thought-provoking..."


The University of Toledo Alumni Magazine

"...has a good storytelling flair that makes these short reads a lot of fun."


Chris O'Brien -- The Beer Activist